Off Road Capital Management, LLC, is a New York City investment firm focused on investing in private / illiquid assets that are idiosyncratic and less correlated to traditional asset classes, or companies that are misunderstood or are likely to exhibit substantial growth. Each of the founders have greater than twenty years of experience in public and private markets and both successfully operated their own investment firms, Altitude Capital Partners and Loeb King Capital Management. Off Road is a reflection of their combined investment expertise across a broad array of asset classes, and constitutes a formal process of sourcing, analyzing, and structuring investments in such private assets in order to earn high quality and attractive risk-adjusted returns for clients and founders.
Robert Kramer is a founder and Managing Member of Off Road Capital Management. In 2005, he founded Altitude Capital Partners. As the Managing Partner, he pioneered intellectual property as an asset class in the technology space, generating top decile returns. Five years after he founded the firm, he formed a strategic partnership with Apple, creating Altitude's last portfolio company. The portfolio company later sold the majority of its assets to a public company, RPX Corporation. Prior to Altitude, Mr. Kramer served as a Managing Director for Fortress Investment Group's Drawbridge Special Opportunities Fund, where he specialized in litigation claims and other illiquid eclectic investments. Before that, Mr. Kramer was a Managing Director at Merrill Lynch & Co., where he specialized in leveraged finance and communications.
Mr. Kramer earned an MBA from Columbia Business School and a B.S. with honors from The Wharton School of the University of Pennsylvania.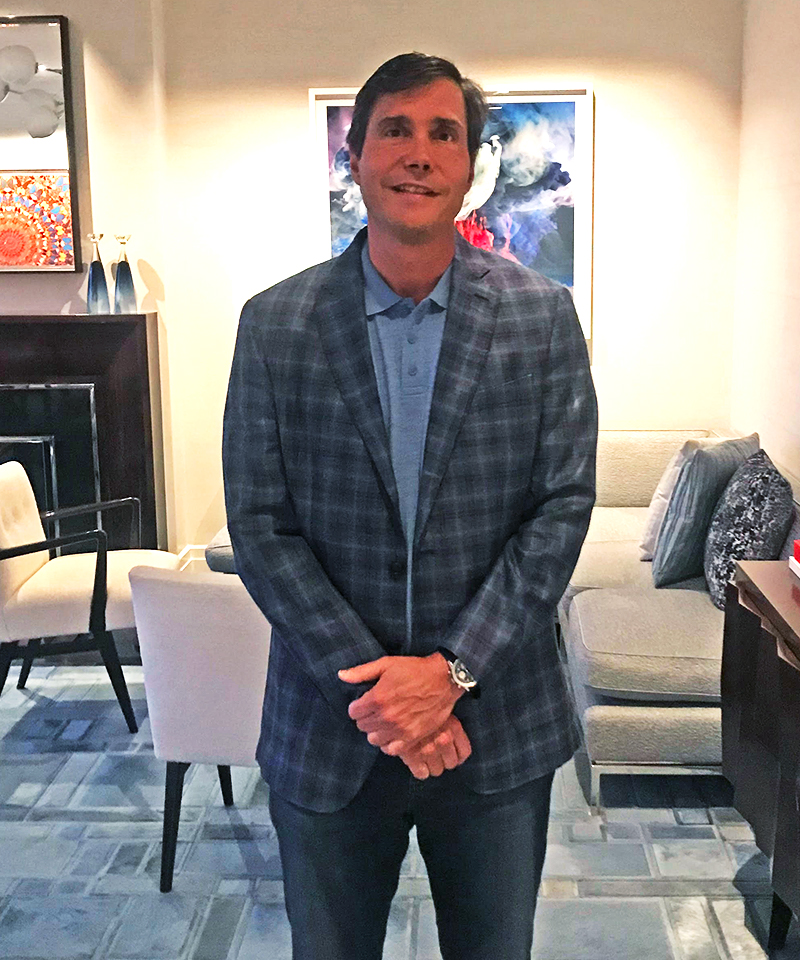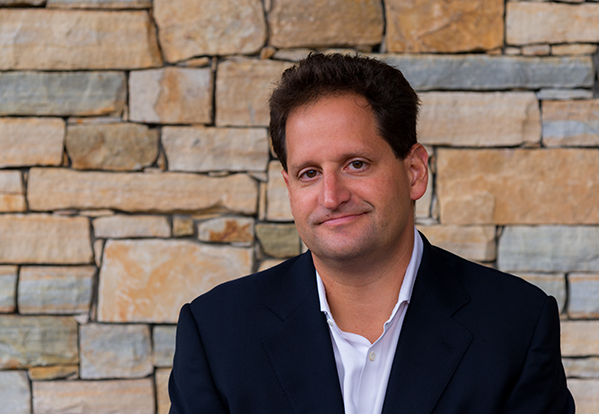 Gideon King is a founder and Managing Member of Off Road Capital Management. He was the former CEO/CIO and Principal of Loeb King Capital Management, a multi-strategy asset management firm managing assets of up to $1.4 billion. Loeb King's flagship fund earned a 12.35% net internal rate of return with 6.49% volatility since its inception until November 2014.* During his time at Loeb King, Mr. King was lauded by Institutional Investor Magazine for being a responsible investor in periods of financial crisis. Being an integral part of a multi-asset-class vehicle for over 20 years accounts for Mr. King's vast experience in a variety of areas, including global public and private assets, DIP Loans, trade claims, banks debt, arcane debt-linked and equity-linked instruments, public special situations and risk-arbitrage, litigation investments and vehicles, activist investments, SPACs, options, and other derivatives.
Mr. King received his Bachelor of the Arts degree in English from Northwestern University in 1992.
Denis Reshetnev is a Vice President of Off Road Capital Management. Mr. Reshetnev joined Off Road Capital Management at the firm's inception in 2016 as the first non-founding member of the investment team. Prior to joining Off Road, Mr. Reshetnev was an Associate at the Bank of Tokyo-Mitsubishi's (MUFG) Corporate Advisory group within its Investment Banking division, where he was responsible for analyzing and underwriting M&A financing and other event-driven transactions. Prior to MUFG, Mr. Reshetnev worked as an investment banker at FBR Capital Markets where he focused on M&A and equity-linked capital raises.
Mr. Reshetnev received his Bachelor of Science degree in Finance from the Pennsylvania State University in 2013.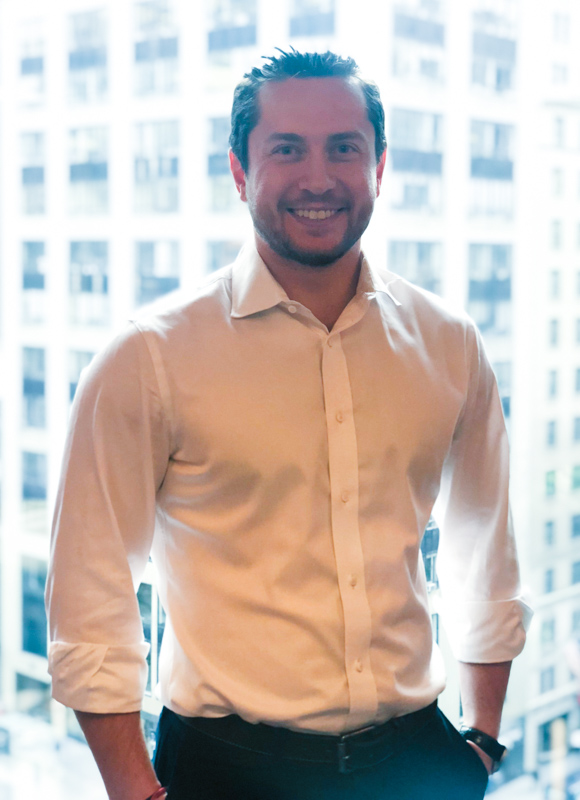 Arti Vula is a Senior Associate of Off Road Capital Management. Mr. Vula joined Off Road in 2020 as part of its investment team, helping originate, underwrite, and execute new investments as well as support the existing portfolio.  Prior to Off Road, he was the first non-founding investment team member at Battle Investment Group, an Atlanta-based private equity firm focused on defense/government, aerospace, industrial, and telecom markets. While there, Mr. Vula executed transactions within the core defense/government platforms and helped drive investments into new markets such as cyber and telecom.
David Hampson is the Chief Financial Officer of Off Road Capital Management. Mr. Hampson has over 25 years of experience in the investment management business, including 14 years serving as a Chief Financial Officer. Mr. Hampson has worked at a number of leading investment firms, to include Loeb King Capital Management, a firm he re-joined after working there previously as Controller and Vice President. Prior to re-joining Loeb, Mr. Hampson founded and was a principal at Credit Spread Analytics and served as the firm's Chief Financial Officer. Before founding Credit Spread Analytics, he was the Controller at Anchorage Advisors.
He earned a B.B.A. from Adelphi University and is a member of the AICPA and NYSSCPA.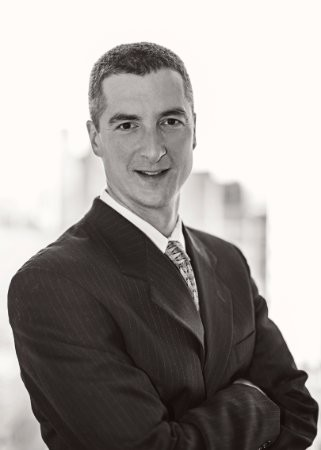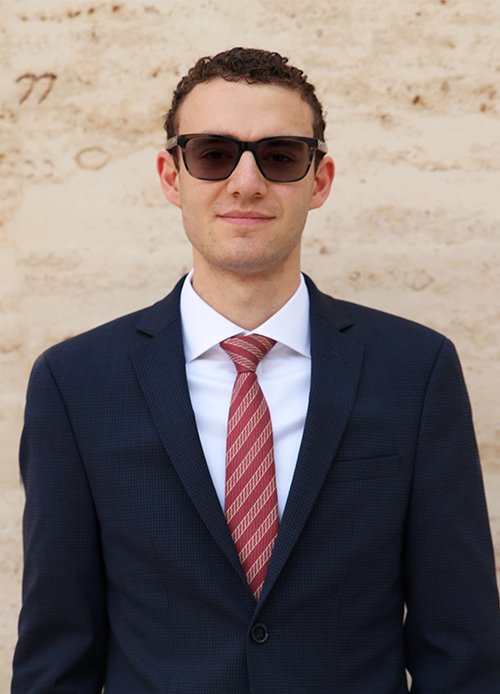 Jacob Bloch joined Off Road Capital Management as an Associate in 2018.
Mr. Bloch attended the Wharton School of the University of Pennsylvania, where he studied Economics with a concentration in Finance.
* The composition of the Off Road investment team and the composition of Altitude Capital Partners and Loeb King responsible for investment performance discussed on this page are not the same, and Off Road is not affiliated with either Altitude Capital Partner or Loeb King. The success of the Altitude Capital Partners or Loeb King is not predictive of the success of Off Road. Certain performance calculations are prepared internally and have not been audited or verified by a third party. The use of a different methodology for preparing, calculating or presenting performance returns may lead to different results and such differences may be material.
Off Road Capital Management is governed by a select core of beliefs and principles. A strong alignment of interest with our investors and operating partners is central to our operating philosophy. Transacting and partnering with driven high-integrity professionals is an imperative. Having processes in place designed to protect downside is of paramount importance; we use financial structuring, deep value analysis, and scenario-based stress testing to exhaustively measure and mitigate the risk of loss. A search for the facts and a focus on transformative issues distinguishes our approach. We place great value on diversification, as we understand from vast experience that too much conviction and concentration is dangerous.
One of our objectives is to expose Off Road partners to industries and asset classes to which most family offices and institutions are not privy. We believe such niche opportunities can provide attractive returns without stock market volatility and high correlation to traditional asset classes. We are prepared to take intelligent calculated risks and adopt "out of the box thinking." From years of experience we have learned that impressive returns can be generated by focusing on smaller niche assets that are difficult to source, diligence, and structure. We believe that illiquidity can be an alpha-generative asset which many in the investment world simply cannot exploit because of structural impediments and asset-liability matching hurdles.
Simply, we are "Off Road" investors that have unstinting conviction in the idea that through a vigorous search process we attempt to find uncommon mispriced assets with upside optionality by partnering with best-in-class and ethical operators, asset managers, and industry specialists.
Off Road Capital Management sits at the nexus between those in search of differentiated investments and those with unique business models in need of flexible capital.
Off Road's investor-base includes substantial family offices, investing institutions, and household name high-net-worth individuals. Our sophisticated and well-capitalized investor base affords us the ability to execute on "co-investment" opportunities of significant scale and of atypical nature.
Off Road is a solution for niche businesses and asset classes in need of strategic and creative capital to permit growth.
Where We Typically Invest

Investment Size: $10-40 million
Agnostic to structure and instrument: debt, preferred equity, straight equity, contractual cash flow instruments
Investment Durations: 3-10 years
Governance: Control and minority positions with high visibility into business process with board representation if appropriate
Areas of interest: credit / cash flow assets, industry niches, specialty finance/insurance, special situations, litigation claims, energy, real estate
Off Road invests in uncommon risk-return profiles that have "visible returns," or cash flow streams and stores of value that can be identified with probing research, an examination of history, and high-touch fact-finding.
Off Road's founders understand that successful business relationships must be symbiotic; we strive to add value by helping to prepare companies, operators, and fund managers for their next phase of growth. After we invest we provide advice and support in capital allocation, strategic planning, mergers and acquisitions, sales and marketing, and other vital initiatives.
Which Act as a Catalyst for Off Road
Companies and industries that are close to inflection points in their business models
Regulatory change that often makes it cost prohibitive for large players to transact in certain assets or lines of business
Industries where players appear to be operating close to cyclical troughs and where price increases result in substantial cash flow generation.
Off Road embraces structural, financial, legal, and human complexity as it often acts to diminish competition
Asset classes that have not reached institutional scale and have therefore not attracted large pools of capital that drive returns lower
How Off Road Gains Exposure
Purchase assets in self liquidating pools by partnering with experienced operators
Investing as a control or minority equity investor directly in companies
Create hybrid instruments that allow for investment in companies where management teams require creative solutions between debt and equity
Invest in specialized funds or vehicles
To create a well-diversified portfolio which has the following attributes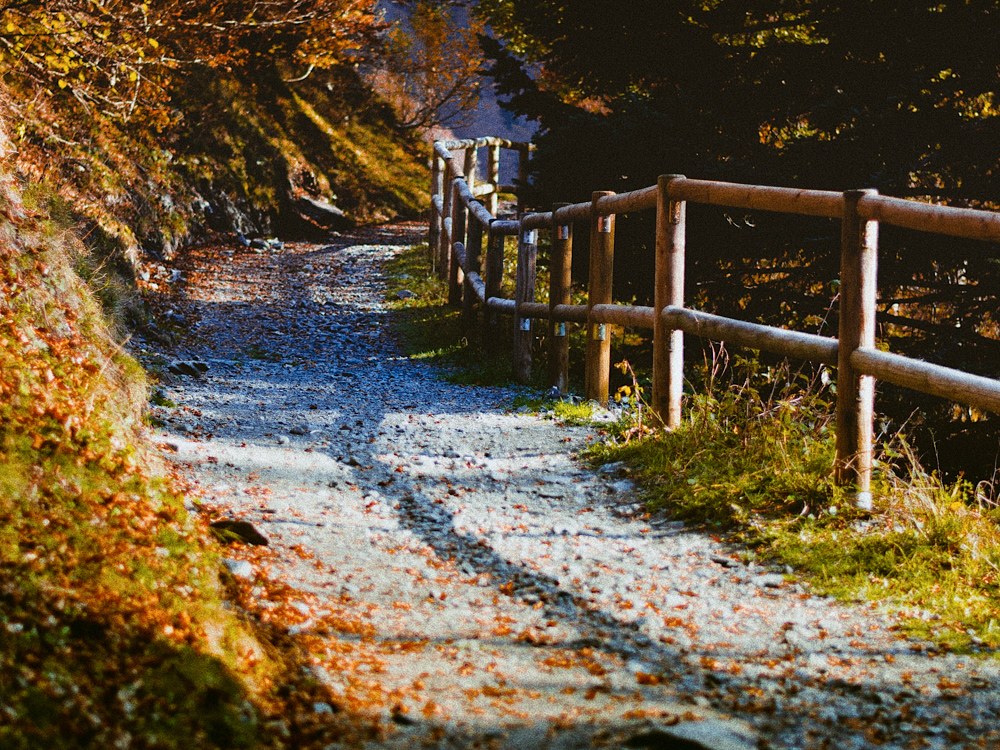 Off Road portfolio is designed to make money irrespective of the performance of equities, interest rates, currencies, etc.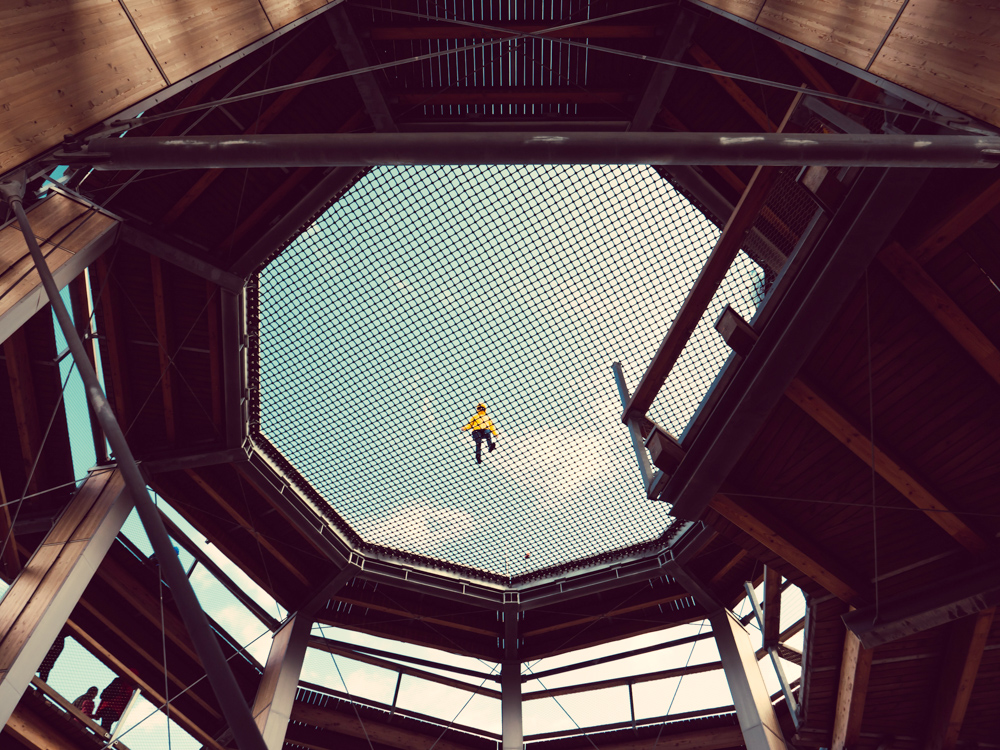 Focus on the return of capital in most scenarios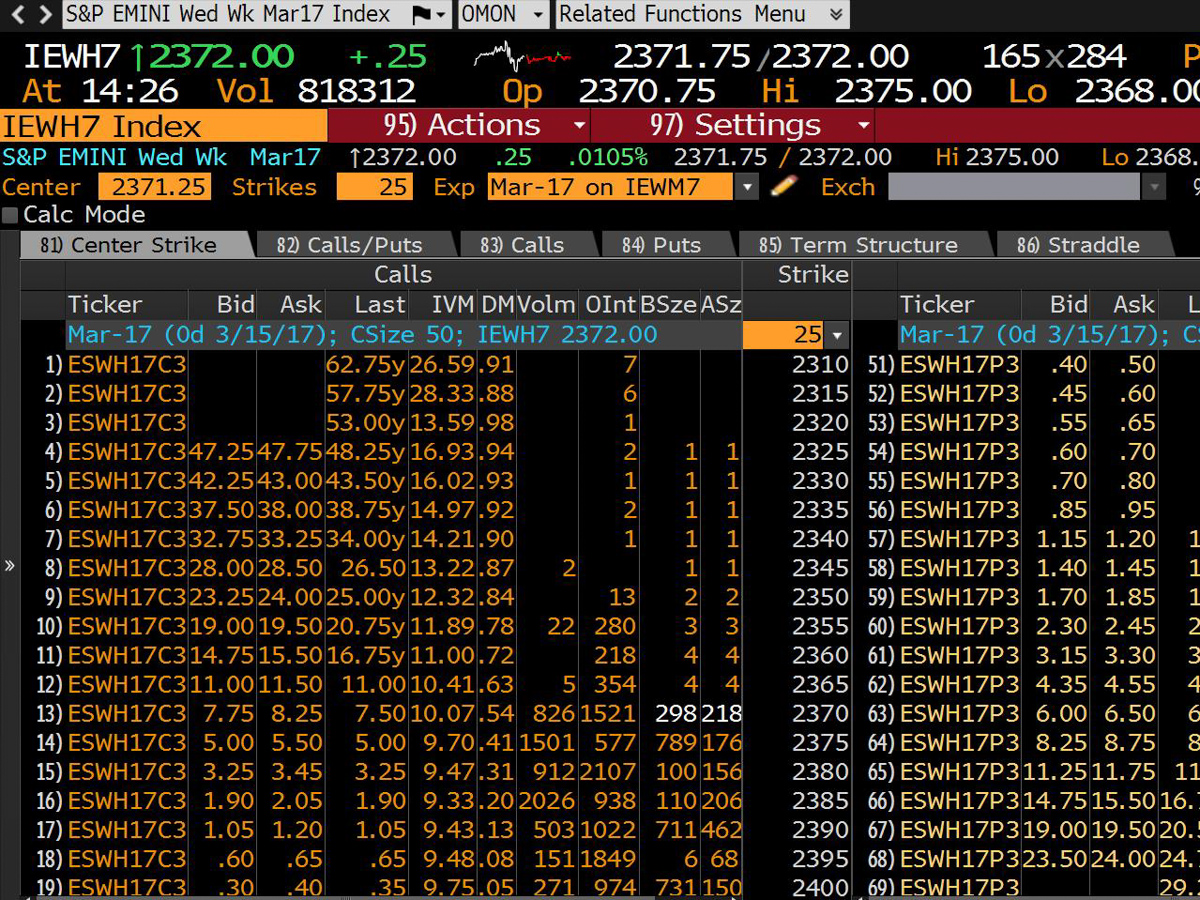 Percentage of the portfolio which is positioned to earn extraordinary returns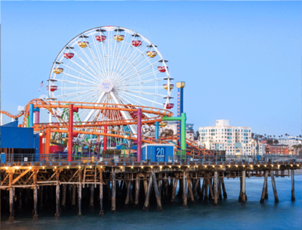 Acquired the operations of an iconic amusement park on the west coast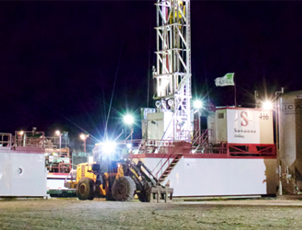 Invested in North America's only pure-play helium exploration and production company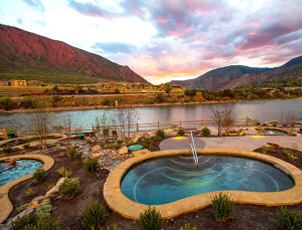 Colorado Hot Springs Facility
Acquired a natural hot springs facility and financing the facility's expansion
Multifamily Opportunity Zone
Opportunity Zone transaction financing the redevelopment of a historic brewery into a multifamily property, which is partially financed with historic tax credits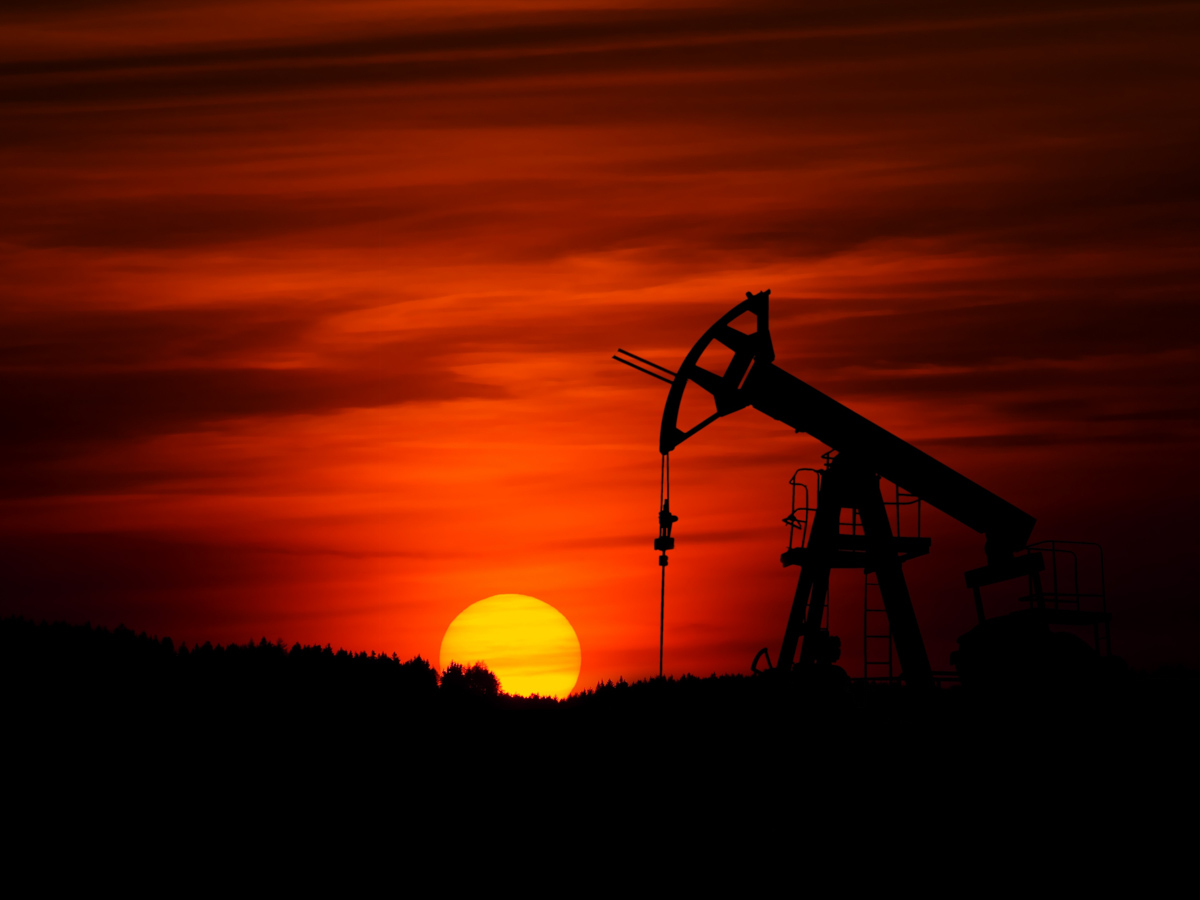 Energy Leasehold Interests and Mineral Rights
Financing the acquisition of leasehold interests and mineral rights in core basins across the U.S. to "flip" to larger competitors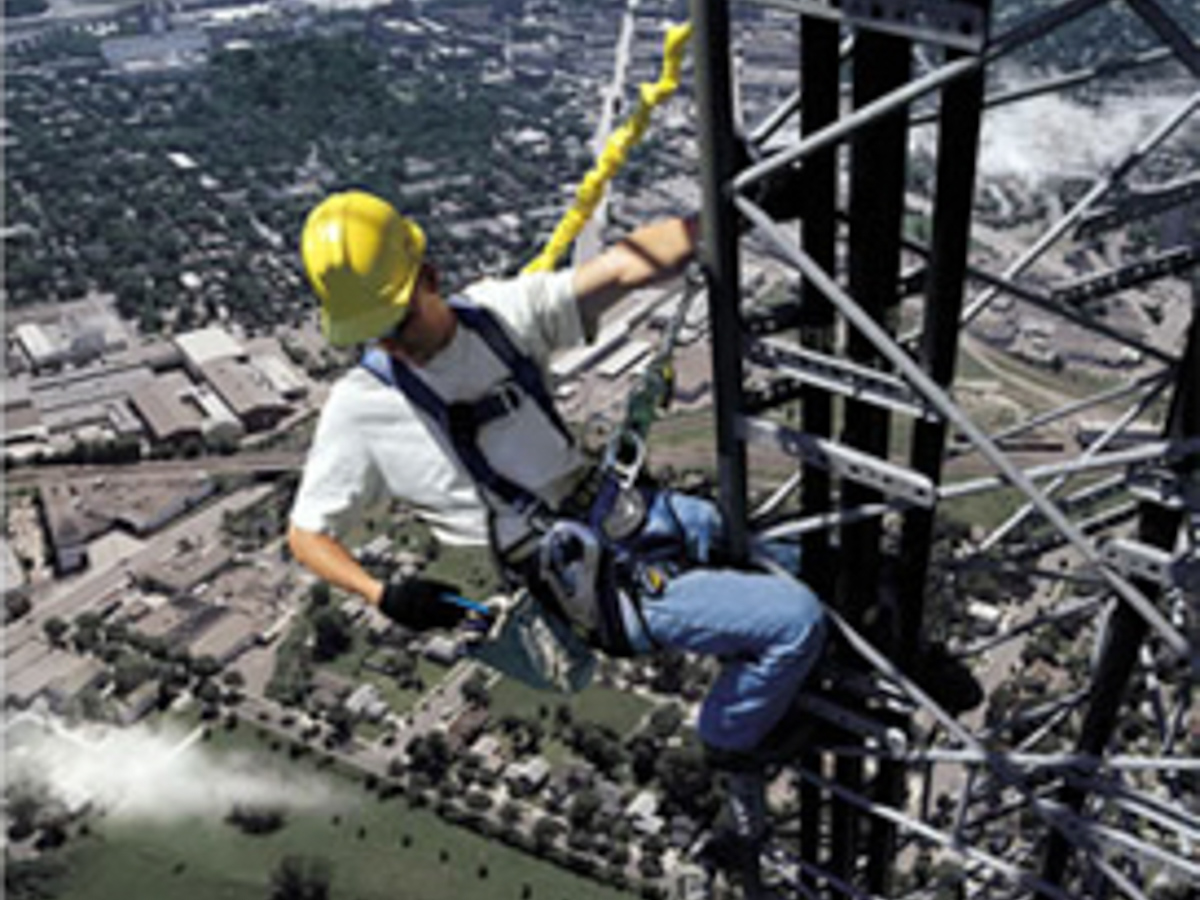 Fall Protection Equipment
Acquired a manufacturer of Fall Protection Equipment and rigging products in the U.S.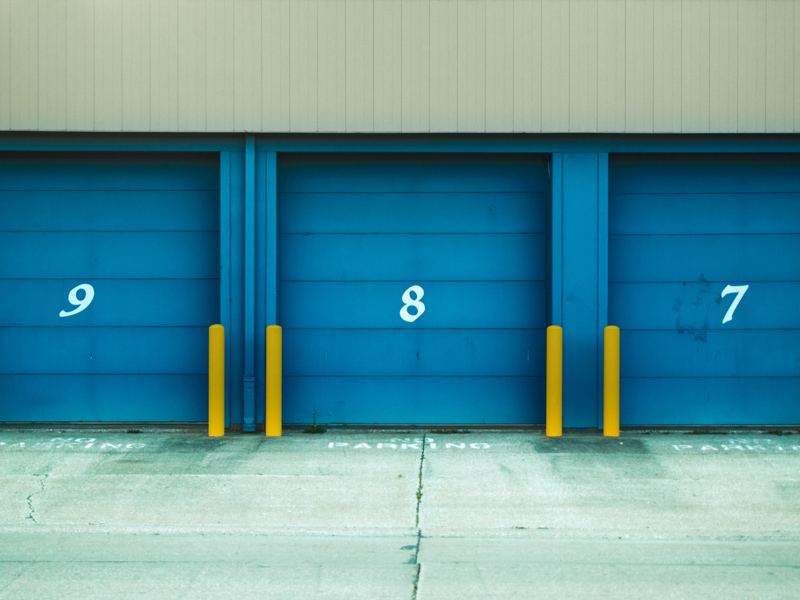 Acquiring and aggregating a portfolio of one-off / family-run self storage facilities across the U.S.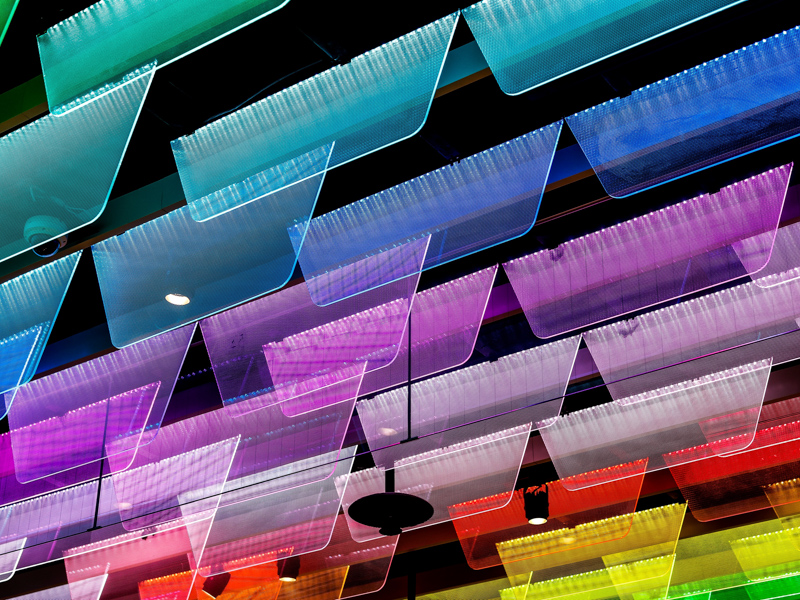 Acquiring low-band spectrum licenses across different markets in the U.S.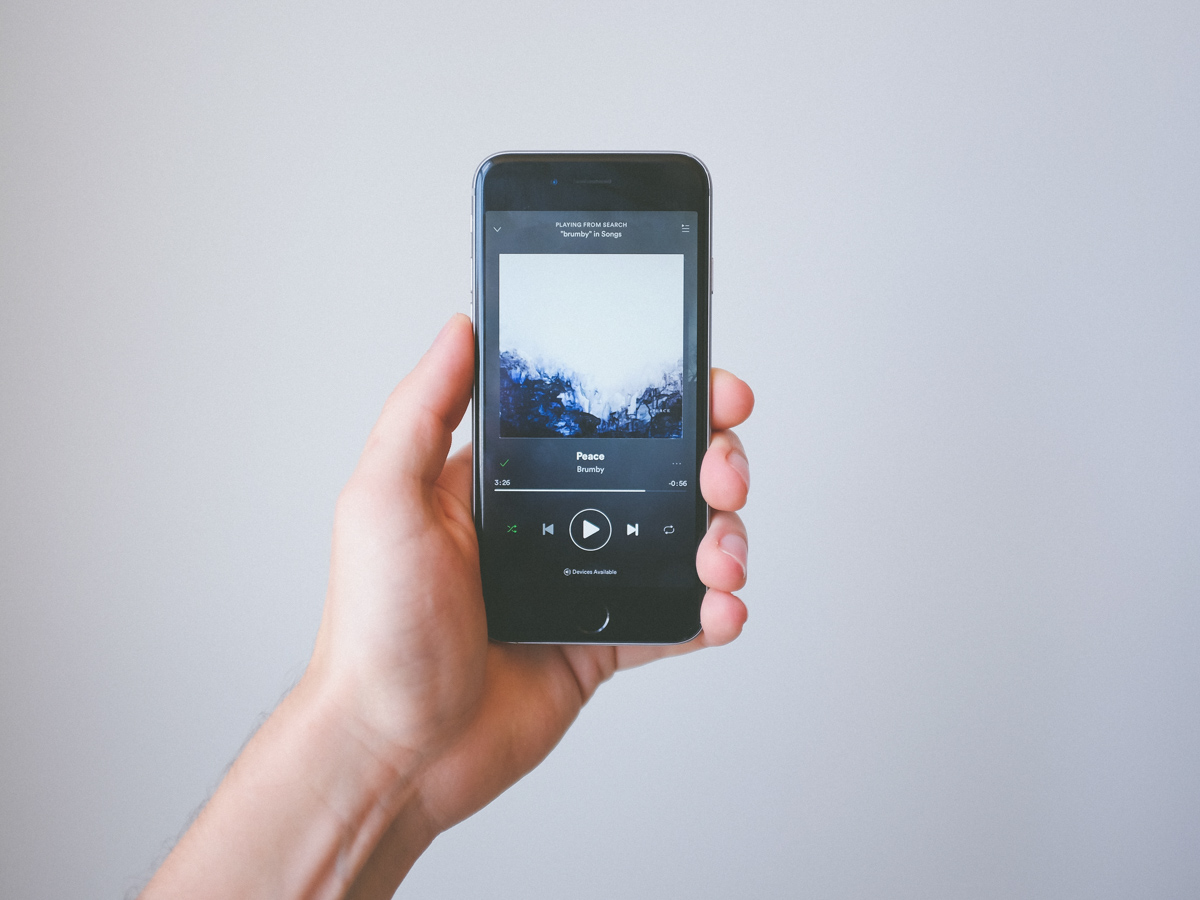 Invested in a hip-hop streaming platform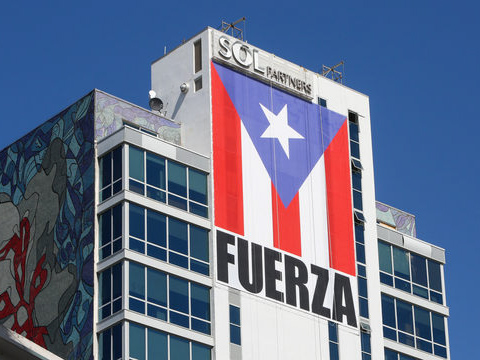 Acquired a Class-A office building in San Juan, Puerto Rico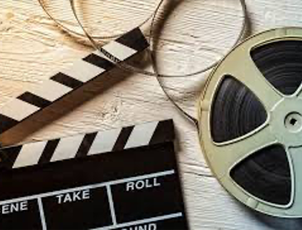 TV & Film Services Company
Invested in a TV & Film Services Company which provides production tax credit financing and content distribution to various streaming platforms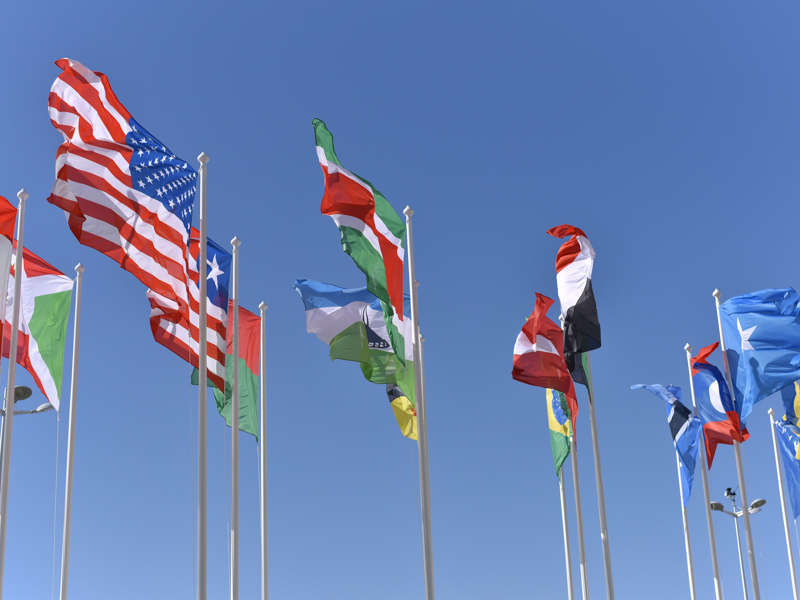 International Litigation and Arbitration
Financing international litigation and arbitration claims against sovereign entities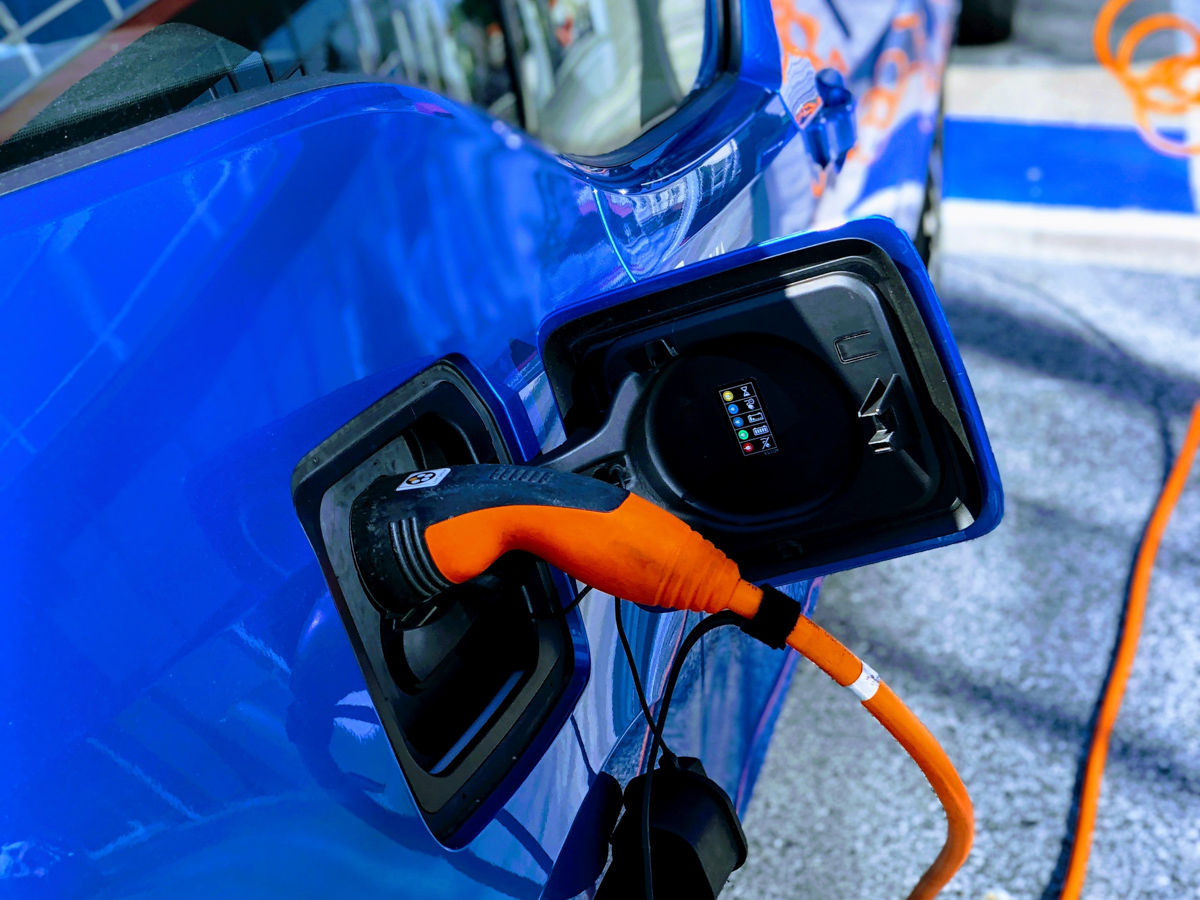 Acquired California Carbon Credits generated by California's Low Carbon Fuel Standards mechanism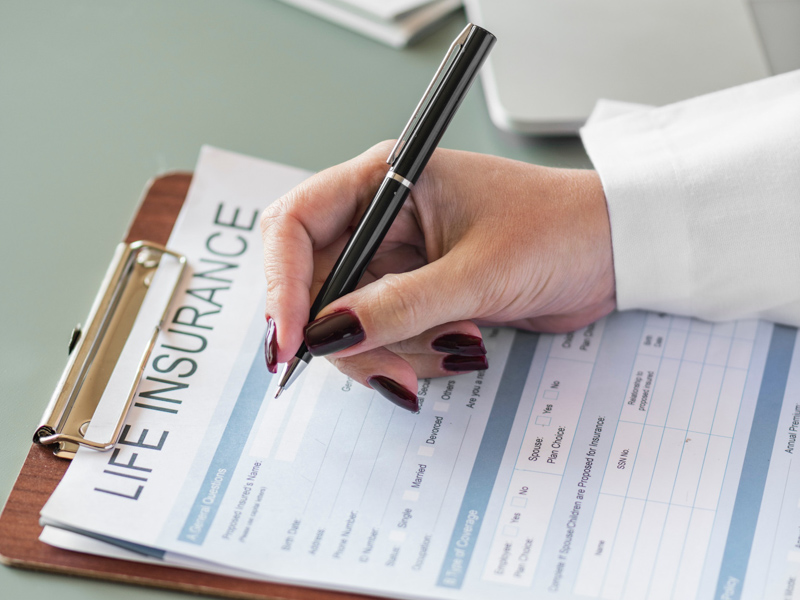 Acquiring a portfolio of short-duration life insurance assets which include policy purchases and loans against policies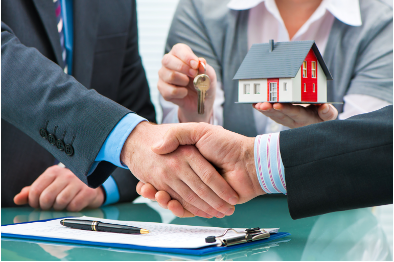 Hard Money Real Estate Lending
Financed a portfolio of commercial real estate bridge loans secured by significant collateral packages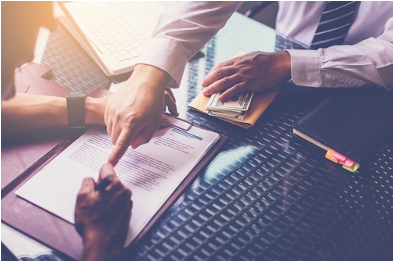 Financed a short duration portfolio of small business loans with attractive APRs
Mr. Cohen, Co-President, Co-Chief Executive and Co-Chief Investment Officer, was a co-founder of Iridian Asset Management ("Iridian") in 1996. Iridian manages $15.7 billion in mid cap equities and alternative strategies. Previously he worked seven years as a portfolio manager with Arnhold and S. Bleichroeder, Inc., one year as a portfolio manager with Furman Selz Mager Dietz & Birney, and three years as a portfolio manager with W.R. Family Associates. In addition, from 1981 to 1985, he served as a research analyst with Central National Gottesman and Lehman Brothers Kuhn Loeb. Mr. Cohen holds a B.A. in Economics from Vassar College (1977), an MBA from New York University (1978), and a J.D. from the University of Miami School of Law (1981).
Adam Fisher is the Founder and Chief Investor Officer of Commonwealth Asset Management, an investment platform with separate but complimentary products in the two business lines of Global Macro and Real Estate.
Over the last 16 years, Adam has successfully built and led numerous investment management practices across both public and private markets. Prior to launching Commonwealth, from 2017 to 2019, Adam served as the Global Head of Macro and Real Estate at Soros Fund Management. Prior to joining Soros, Adam co-founded and served as the CIO of Commonwealth Opportunity Capital ("CWOC"), a global macro hedge fund, from its inception in November 2008 until it began the process of returning capital to investors in July 2017 when the investment team moved to Soros. CWOC had approximately $2.3 billion AUM at its closing and 25 employees across 3 office locations. The firm offered two comingled global macro hedge funds as well as multiple co-investment opportunities in both the liquid and illiquid space. Before CWOC, Adam co-founded Orient Property Group in 2006 focusing on investments throughout the Asia Pacific region and before that from 2003 to 2006, Adam co-founded Irongate Capital Partners, a property investment and development firm. Irongate and its predecessor entity were involved in property transactions in Florida, California, Hawaii, Mexico, and Canada. Prior to founding Irongate, Adam worked in New York for two private equity firms, NMS Capital and TD Capital, as well as a risk arbitrage firm affiliated with Reservoir Capital.
Adam holds a JD/MBA from Columbia University and serves on the Columbia University Richman Center for Business, Law and Public Policy Advisory Board. He received his B.S. from Washington University in St. Louis.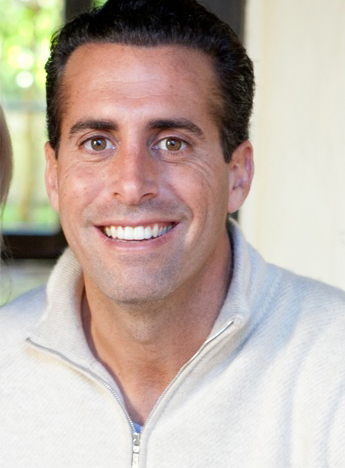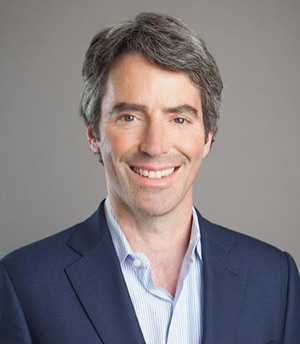 Nick Orum co-founded private equity investment firm Gryphon Investors in 1995 and has served as its President since 2009. With over $2 billion of cumulative equity commitments, Gryphon has completed over 100 control acquisitions in the U.S. lower middle market since inception, and it is ranked among the "top 25 most consistent performers" of nearly 1500 North American buyout fund managers tracked by Private Equity International. Mr. Orum also serves as head of Gryphon's Healthcare Group and previously served as head of its Business Services Group, and he has been responsible for leading or co-leading investments in fifteen Gryphon platform companies and leading or overseeing over thirty add-on acquisitions. Prior to 1995, Mr. Orum was a principal investor at Oak Hill Partners where he was responsible for sourcing, analyzing, executing, and monitoring private equity investments. Before joining Oak Hill, Mr. Orum was a member of Merrill Lynch's High Yield Finance Group, where he was involved in financings for various leveraged acquisitions and corporate clients. Mr. Orum earned a B.A. with honors in Quantitative Economics from Stanford University.
Mr. Bronfman Is the CIO of BHB Holdings, his family's investment office, and the managing member of Lincoln Avenue Capital, an affordable housing investment firm. Prior to joining BHB Holdings and founding Lincoln Avenue Capital, Jeremy was CEO of Enigma Technologies Inc, a fast growing Big Data software company with backing from American Express, Comcast and Crosslink Capital. Prior to Enigma Jeremy founded, built and sold an independent Oil and Gas E&P company in Dallas, TX. He began his career and became a partner at Iroquois Capital where he identified and executed PIPE investments in small cap public companies. Jeremy holds a B.A. from Stanford University in Public Policy and an MBA with Distinction from Harvard Business School.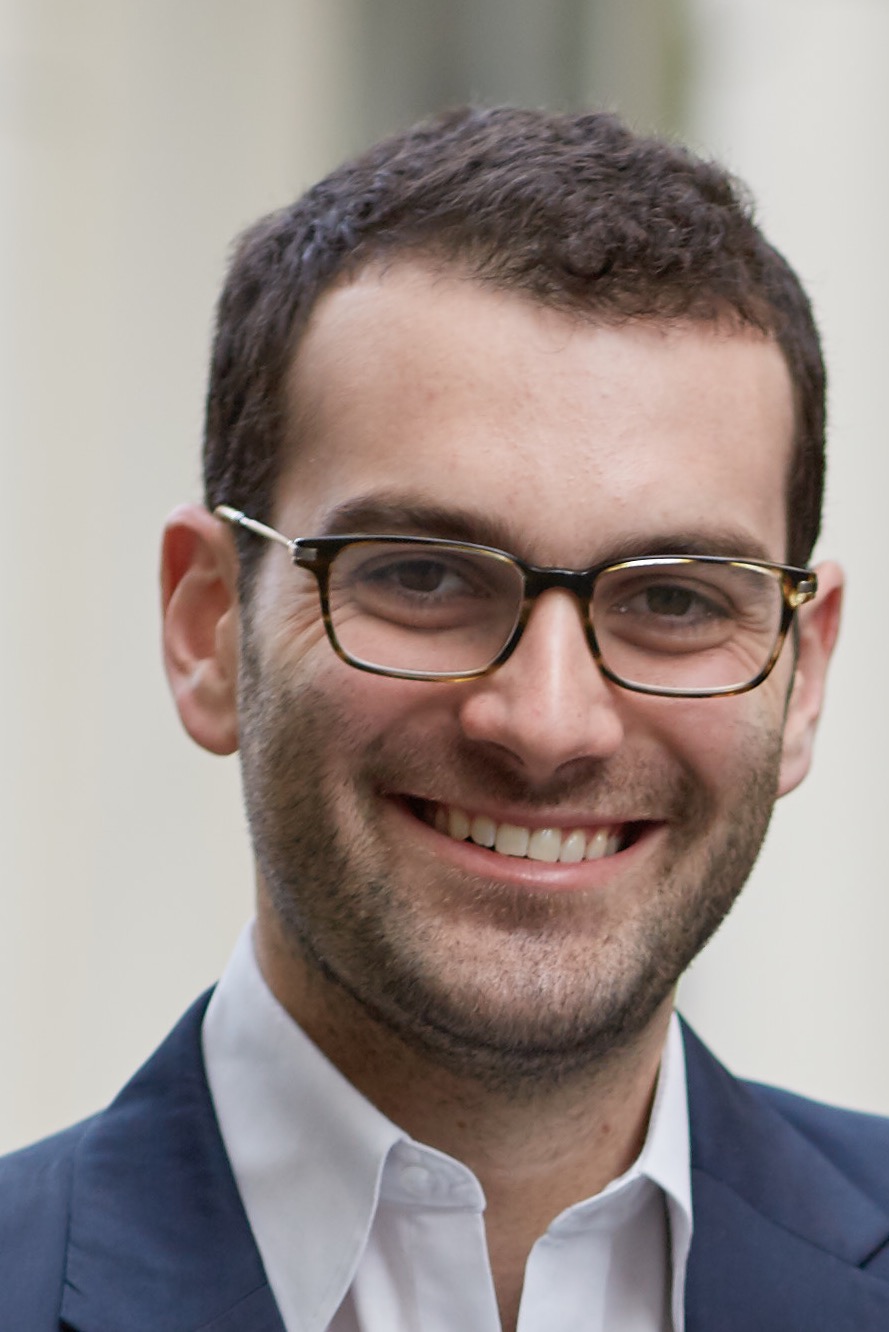 Off Road Capital Partners
595 Madison Ave., 16th Floor
New York, NY 10022
info@offroadcp.com